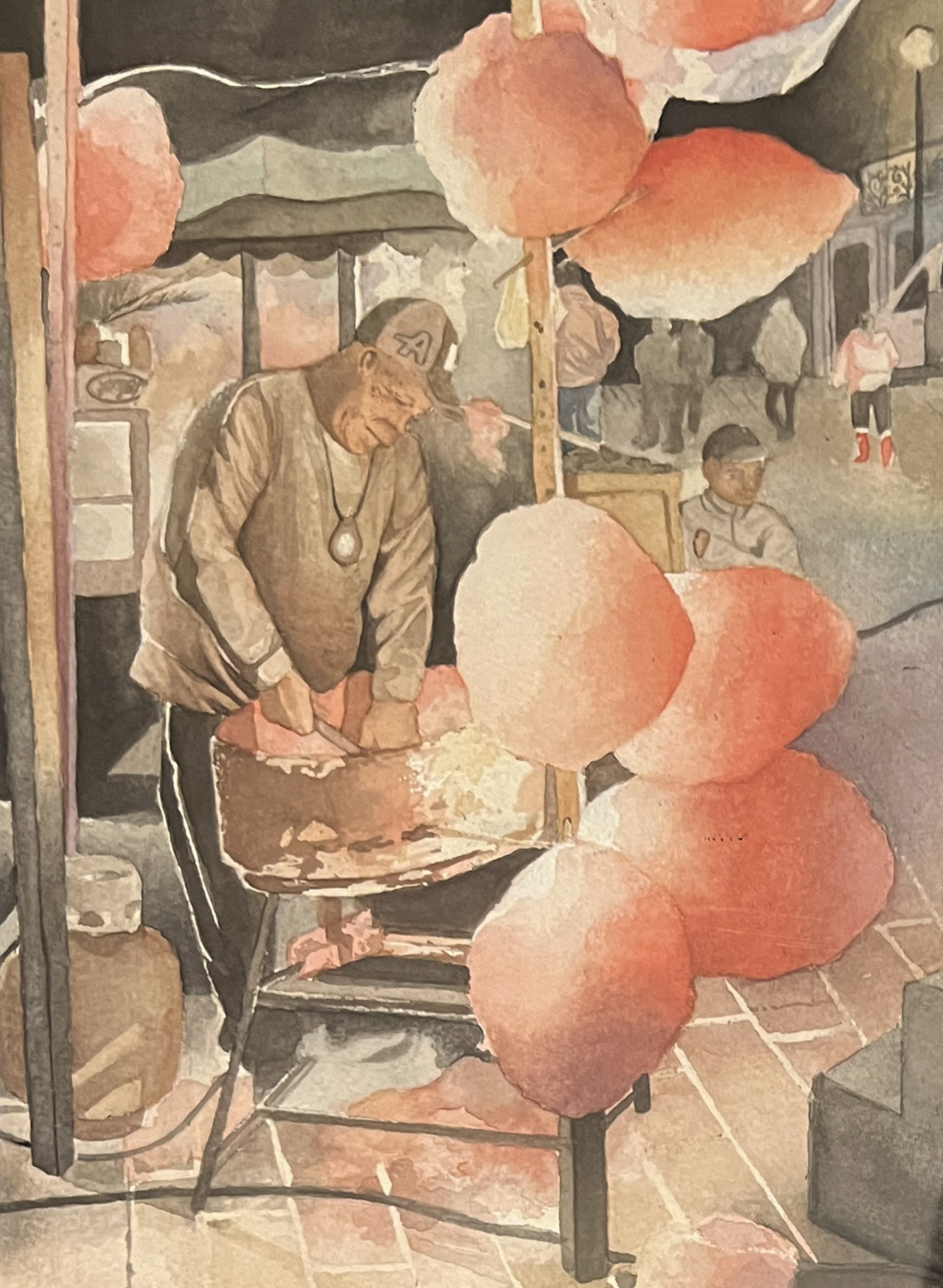 June 1 to July 11, 2022
Miss You Like Hell is a musical production at TheatreSquared, written and composed by Quiara Alegría Hudes and Erin McKeown, and directed by Esteban Arévalo Ibáñez. This play follows a mother-daughter duo through a road trip across America and delves into the wealth of humor, mystery, and gravity at the center of their relationship.
With this production, Art Ventures paired paintings by Lourdes Valverde and Andrea Carrillo, two exceptional visual artists from Mexico who also are mother and daughter. Valverde and Carrillo explore their journey from Mexico to the United States through visual art. These pieces celebrate Mexican heritage through representations of people and objects that are familiar and meaningful to the artists. While the artists both work with rich, bright colors in the representational mode, their unique perspectives shine through in the technical details of their work.