About Art Ventures
Art Ventures is a non-profit charitable and educational organization dedicated to providing access to Art for Everyone.
Art for Everyone improves quality of life.
We envision inclusive communities characterized by mutual understanding and respect and communication across cultures through art.
Art Ventures promotes the visual arts in Northwest Arkansas by actively collaborating with the community, supporting artists working to the highest standards, encouraging education and public engagement in the arts, and providing accessibility to under-represented communities.
Quality of life is greatly improved through exposure to art.
The universal language of art facilitates learning and cross-cultural communication.
Individuals and communities participate in creative learning practices when they can identify culturally.
Opportunities for cultural micro-communities to share their stories serve to enrich our entire population, send a direct message of inclusiveness, and encourage education and public engagement across diverse communities.
Developing young artists adds value to the community.
Supporting and educating artists and providing exposure for their work allows them to work to the highest standards.
Art Ventures has been a part of the NWA community since 2009 when it opened in the basement of 1 East Center Street on the Fayetteville Square as Fayetteville Underground. We moved to 101 W. Mountain on the southwest corner of the Square in 2012 and qualified for our 501c3 non-profit status in late 2014, which has allowed us to apply for key funding support from foundations and agencies. From 2012 until 2014 the organization was supported by the Fayetteville A & P Commission. Since 2014 we have been supported by the Windgate Charitable Foundation, the Walmart Foundation, Arkansas Arts Council, Arkansas Community Foundation, and individual donations. The sale of artworks by artists who live the mission also brings in supporting revenue.
Our Exhibitions and Gallery programming are free to the public, which allows everyone to participate in the gallery experience as we live our values and achieve our mission.
Art Education
Art Ventures takes a defining step to introduce the exhibition phase and socially conscious aspects of art creation to youth and young children. Our inaugural children's exhibition premiered in November 2017, in support of hurricane relief in the United States and its territories.
Art Business Practice
We engage students in the curatorial process from concept to reality. University students get practical work experience in the arts, including accounting and other disciplines related to successful business practice. Artists can learn concepts to develop reality-based and tested business practices. We introduce investors to artists who represent a significant possible return on investment through art purchases.
Fine Art Galleries
We provide a venue for high-quality and innovative art. Until Art Ventures set the stage in 2009 as Fayetteville Underground, most artists would vie for places on the walls of coffee shops and farmers' market stands in Northwest Arkansas. These opportunities still exist and provide much-needed exposure, but we provide artists a dedicated and reliable space to exhibit their work and for the community to gather around Art for Everyone.
Serving Micro-Communities
We focus on representing artists from diverse backgrounds and art that tells the story of diverse cultural experiences. In 2017, we presented shows based on the contemporary Native American experience, women in art, exposing the face of racial hatred, and more. We collaborate with the NWA LGBTQ+ community, we have raised money for cystic fibrosis, and we are working on an exciting educational initiative for local Marshallese children.
Arts Incubator & Collaborator
Art Ventures identifies promising artists to help them advance their arts education and practice through workshops, artist talks, mentoring, and direct contemporary educational written and oral materials, and time. Our work with potential artist exhibitors has positively affected the strength of their own understanding about why they do what they do, their ability to discuss the focus of their work, and their ability to build an exhibition that is deliberate and profound.
Land acknowledgement
Art Ventures acknowledges and pays respect to the Osage, Caddo, and Quapaw peoples and to their elders past, present and future, offering deep gratitude for their ancestral stewardship of the land dating from time immemorial and upon which we now live. It is within the responsibility of Art Ventures' educational mission and our commitment to diversity and inclusion that we disseminate knowledge about Native peoples and our history with them. Art Ventures works to build authentic and lasting relationships with Native American communities through our programs, art exhibitions, partnerships, community service and cultural education efforts.
Legacy of slavery acknowledgement
Art Ventures acknowledges that we all live in a house that slavery built, perhaps not literally in every case, but generally true for this nation in which we live. We accept responsibility of this national debt that we owe to enslaved peoples and their descendants for over four hundred years including especially all those that contributed to the economies of Northwest Arkansas. Art Ventures works to build authentic and lasting relationships with descendants of enslaved people and all African-Americans through our programs, art exhibitions, partnerships, community service and cultural education efforts.
Legacy of nuclear bomb testing acknowledgement
Art Ventures acknowledges the deliberate exposure of inhabitants of the Marshall Islands to nuclear fallout. Many of these peoples and their descendants have chosen to live in Northwest Arkansas and have made significant contributions to the economy of NWA. We welcome them and extend our acknowledgement and respect. It is within the responsibility of Art Ventures' educational mission and our commitment to diversity and inclusion that we disseminate knowledge about Marshallese Island peoples and our history with them. Art Ventures works to build authentic and lasting relationships with Marshallese communities through our programs, art exhibitions, partnerships, community service and cultural education efforts.
Our all-volunteer board...
Sharon is a passionate advocate for discovering cultural connections through the universal language of art. This passion was alive in her throughout her youth and was spent initially to connect her to her own life as one of six siblings in Kingston, Jamaica, and then in Harlem, New York City.
One of the most significant moments in Sharon's life was being shown a letter from the Metropolitan Museum of Art asking her art teacher to recommend students who might be interested in life drawing classes, and her saying she thought that student would be Sharon. This was the real beginning of her life of freedom and independence. Art in all its challenge brought her to new worlds every day after that, both figuratively and literally.
In her work life and as a volunteer she strives to be that person who gets the chance to give a child, a youth, and also adults, the opportunity to be elevated and equalized through art. As president of the board of Art Ventures, Sharon gets to make a similar life-changing impact through art, helping to move the needle toward improving quality of life and cultural understanding through art.
Karolyn Farrell has enjoyed painting, drawing and winning awards since an early age. She was able to study and visit art museums often. Although she had scholarships offered to prestigious art schools, she combined art, science and education into her undergraduate degree (MO) then completed a Master's and Educational Specialist (AR) degree with Creativity in the older adult emphasis. Additional certification was completed in ESL, grant writing, and others. She has successfully taught (art and sciences) and served as an administrator in public and higher education, in DC area, KC area, and AR. She retired as Director of Fayetteville Schools Adult and Community Education and workforce development programs.
She is a signature member of National Oil and Acrylic Painters Society (juried shows and award of excellence) and Artists of NW AR (juried). Selected honors include awards in Illinois River Salon shows, Sager Creek Regional Shows, Arts in Ed shows (Little Rock), AAUW Invitational in KC., NOAPS show at Cape Cod, NOAPS show in Castle Gallery, Ft Wayne and NOAPS show at Bolivar, MO. Her art is in private, corporate, and medical offices throughout the USA and some in Asia. Clients have burst into tears of joy when viewing her commissioned work which they state has brought them moments of serenity and joy!
Esther Silver-Parker is President and CEO of The SilverParker Group, a consultancy specializing in diversity, corporate social responsibility, reputation, strategic philanthropy, stakeholder relationships and leadership development.
Before opening her firm in 2010, Silver-Parker served as Senior Vice President of Corporate Affairs at Wal-Mart Stores, Inc., where she was charged with the strategic planning and execution of the company's corporate responsibility, reputation, and relationships among key national and international stakeholders. She also focused on issues that impact emerging markets and small businesses. Prior to this position, she served as Senior Vice President of Diversity Relations for Wal-Mart and was responsible for the strategic planning and execution of the company's diversity strategy. She was a leader in establishing Wal-Mart's Office of Diversity. She developed the company's first diversity and inclusion strategy, grew supplier diversity procurement by $3 billion dollars, established a corporate external advisory council, developed Wal-Mart's first stakeholder summit and developed a focus on the multicultural customer. She is recognized for her work in transforming Wal-Mart's reputation. She received Wal-Mart's Trailblazer Award. Upon her retirement, Wal-Mart established a scholarship in her name at Wake Forest University School of Business to support multicultural business students.
Prior to joining Wal-Mart, Silver-Parker served 28 years in various public relations functions for AT&T, including Vice President of Corporate Affairs and President of the AT&T Foundation. She also directed AT&T's National Constituency Relations and Issues Management Departments and led the company's award-winning Corporate Social Responsibility programs, including programs that grew the number of women and diverse people in such disciplines as engineering, business, arts production and small business development. Silver-Parker led AT&T's public relations field offices in the Northeast, the Mid-Atlantic and the Southeast. She designed and implemented the plan to increase AT&T's presence in local communities in the U.S., and developed the design for AT&T's field public relations organizations worldwide. She established AT&T's first corporate affairs operation in Puerto Rico and the Virgin Islands, developed the company's first stakeholder relations organization and consumer panel. Other functions she led at AT&T include regional media relations, employee communications, consumer affairs, and executive communications to associates. She also worked for New York Telephone, where she implemented a strategy to cut customer complaints by 85 percent. She was the recipient of the Catherine Cleary Award, the highest leadership honor AT&T gives to an employee.
Silver-Parker also worked as an assistant and associate editor for Essence Magazine and served as managing editor of the Review of Political Economy.
A corporate leader of noted impact, she has served in leadership and volunteer positions for over 50 national and international nonprofit organizations. She developed a next generation women's leadership organization in South Africa and has directly supported programs to assist women of color in completing their college education. She developed and secured funding for a national leadership program for women and minorities called America's Leaders of Change, which is managed by the National Urban Fellows organization. She currently serves on the boards of the Bentonville Film Festival, Champions for Kids, The NAACP Special Contributions Committee, The United States Tennis Association Diversity Board and the Southern Tennis Association Diversity and Inclusion Committee, the Leadership Institute at Bennett College, The Haywood Institute, Art Ventures and the International Women's Forum Foundation. She also serves as the global ambassador for the International Women's Forum. She served for two years as president of the International Women's Forum, a global women's leadership organization with 6,000 members and chapters in 30 countries and led the organization into a new era of global expansion. She grew the organization's presence in Europe and North Africa. Additionally, she grew IWF's Executive Development Roundtable Series across four continents, in North America, Latin America, Asia and Africa. She also raised the single most individually-driven funding support for the organization in its 32 year history.
As president of the National AIDS Fund, she successfully led the organization out of bankruptcy to sustainability; and, she wrote the first diversity and inclusion strategy for the United States Tennis Association.
She also serves on the External Advisory Council for Deloitte and The Advisory Council for Honda North America. She previously served on the Wal-Mart,Inc. Advisory Council and AARP Advisory Council. Her past boards include the High Museum, The Global Foodbanking Network, Theatre in the Square and Theatrical Outfit in Atlanta. She also served as the Chair of the Georgia Council for the Arts. She was instrumental in helping establish the National Black Arts Festival and the Atlanta Business Council for the Arts. She has also served on the boards of the Dance Theater of Harlem and the Education Committee of the Museum of Modern Art in New York. She speaks on arts as a convener of diverse perspectives and arts as an economic lever.
Silver-Parker has traveled in Europe, Asia, Africa and South America to study, write and speak about the conditions and quality of life of women and children. She is a frequent speaker on issues pertaining to women, education, empowerment, diversity and inclusion, corporate social responsibility, strategic philanthropy and public relations operations. She has been featured in books on leadership, including "Yes, I Can Do That", "Do Your Giving While Living," and "Organizational Champions."
Silver-Parker received a Masters in Journalism from Columbia University School of Journalism and a Bachelors of Arts, Magna Cum Laude, in Political Science from North Carolina Central University. She is a graduate of Pennsylvania State University's Executive Management Program and holds an Honorary Doctor's in Humane Letters from Benedict College.
Silver-Parker has received more than 80 awards for community service and leadership, including Ebony Magazine' Outstanding Women in Corporate Marketing, The Congressional Black Caucus Unsung Hero Award, The Georgia DECA Award for Outstanding Businesswoman, The Harlem YMCA Black Achievers in Industry Award, New York City Gus D'Amato Community Service Award, The Atlanta Business League's Outstanding Corporate Person Award, The100 Black Men of America Corporate Excellence Award, The 100 Black Men Lifetime Achievement Award, The National AIDS Fund's Leadership Award, The Asian Pacific Islanders Women's Leadership Starfish Award, The Latino Community Development Award, two Native American Blankets, Alpha Kappa Alpha President's Spirit of Business Award, Just Communities Humanitarian of the Year Award, The Links Spirit Award, The National Coalition of 100 Black Women Torchbearer Award, The Diversity Advocate of the Year Award, The Martin Luther King Lifetime Achievement Award, The National Action Network Corporate Excellence Award, the National Urban League Gammon Award for Corporate Citizen, Women In Entertainment Corporate Citizen Award, and the International Women's Forum Leading Light Award.
She lives in Rogers, Arkansas and is married to Attorney Ronald I. Parker. They have one son, Jamal O. Parker. She is a member of Saint James Missionary Baptist Church in Fayetteville, Arkansas.
Horne-Brooks, MSW, has 20+ years of executive leadership experience with all levels of development professionals and executive teams in the public health and public education sector.
Horne-Brooks serves as Executive Director for the Fayetteville Public Education Foundation. In her role at the foundation, she works with the Board of Directors to implement strategic priorities for education investment and grant and scholarship-making to teachers and students. Horne-Brooks works with the Fayetteville School District and regional and state community groups to move systemic change to close achievement gaps and address public education equity. She is seated on the board of directors of the Northwest Arkansas Public Education Foundation Cooperative.
Before the Fayetteville Public Education Foundation, Horne-Brooks served as the Development Director for Community Clinic NWA, a Federally Qualified Health Center in Northwest Arkansas. She directed the development and outreach team in preventive health care programs. She served as the senior grant writer for all Federal, State, and Foundation grant proposals and steered government, community, and public relations.
Currently, Cambre is an online Masters of Public Service Candidate 2024 at the University Of Arkansas Clinton School Of Public Service.
Jennifer A. Greenhill is the inaugural director of graduate studies and museum partnerships with Crystal Bridges Museum of American Art and Endowed Professor of American art at the University of Arkansas's School of Art. She holds degrees from Yale University (PhD), Williams College (MA), and UCLA (BA). Since arriving in Northwest Arkansas in 2020, she was worked with colleagues across the university and museum to create a new MA program focused on the arts of the Americas (scheduled to launch fall 2023). In May 2022, she worked with the Birmingham Museum of Art to pilot a travel course, "Arts and Cultures of the American South," which introduced students to Alabama's vibrant artistic traditions and role in the Civil Rights Movement. This course, which will rotate to a different state every three years, will be a core course offering in the new MA program, whose mission is to educate students in a multivocal and inclusive art history.
Before coming to the University of Arkansas, Greenhill was a tenured associate professor of art history at the University of Southern California, where she served on the advisory committee of the Visual Studies Research Institute and was affiliated with the Department of American Studies and Ethnicity. Before that, she was an associate professor of art history in the School of Art + Design at the University of Illinois, Urbana-Champaign. In 2014, Greenhill served as the Terra Foundation for American Art Visiting Professor in Paris, France, an experience that reinforced her commitment to thinking about "American" art from a broad range of perspectives. During her graduate training, Greenhill worked in a variety of capacities at galleries and museums, including conducting research in the Program in African American Culture at the Smithsonian National Museum of American History, collections management work at the Hammer Museum, and writing catalog essays for Leslie Sacks Fine Art, the Yale University Art Gallery, the National Portrait Gallery, and The Phillips Collection.
Greenhill is the author of Playing It Straight: Art and Humor in the Gilded Age (University of California Press, 2012), a co-editor of A Companion to American Art (Wiley-Blackwell, 2015), and has published several articles on topics including visual humor, commercial cultures, and the politics of race in visual media. She enjoys sharing ideas beyond the academy, with a recent essay in The Atlantic on American art in the Trump era, and a conversation with legendary comedian Paul Poundstone on her podcast, "Nobody Listens to Paula Poundstone." In 2020, she was interviewed for the documentary, Coded, about the artist J.C. Leyendecker, his legacy, and LGBTQ+ visibility in advertising. She has also served as a consulting expert for a legal case involving the history of 20th century American art.
Greenhill's research has been supported by fellowships and grants from the NEH, the Smithsonian, the Huntington Library, the Hagley Center for the History of Business, Technology, and Society, Duke University's Hartman Center for Sales, Advertising & Marketing, the Tyson Scholars Program at the Crystal Bridges Museum of American Art, and the Terra Foundation for American Art, among other institutions.
Quintin Canada is a native Arkansan hailing from Conway and holds a bachelor's degree in Public Health from the University of Arkansas.
He is an award-winning pharmaceutical sales representative who works with healthcare providers to enhance the lives of patients. As recognition for his professional and personal achievements, he was named a 2021 Fast 15 honoree by the Northwest Arkansas Business Journal.
Quintin is also a 200-hour Yoga Alliance registered yoga teacher and believes his mission is to help others reach their full potential by using yoga as a tool to connect their mind, body, and spirit.
Committed to serving in his local community, Quintin currently serves as the secretary of the planning commission for the City of Fayetteville, and as a member of Fayetteville's Economic Recovery Steering Committee. Through his community work, Quintin understands the value that art brings to the Northwest Arkansas economy and is passionate about fostering opportunities and exposure for artists and patrons.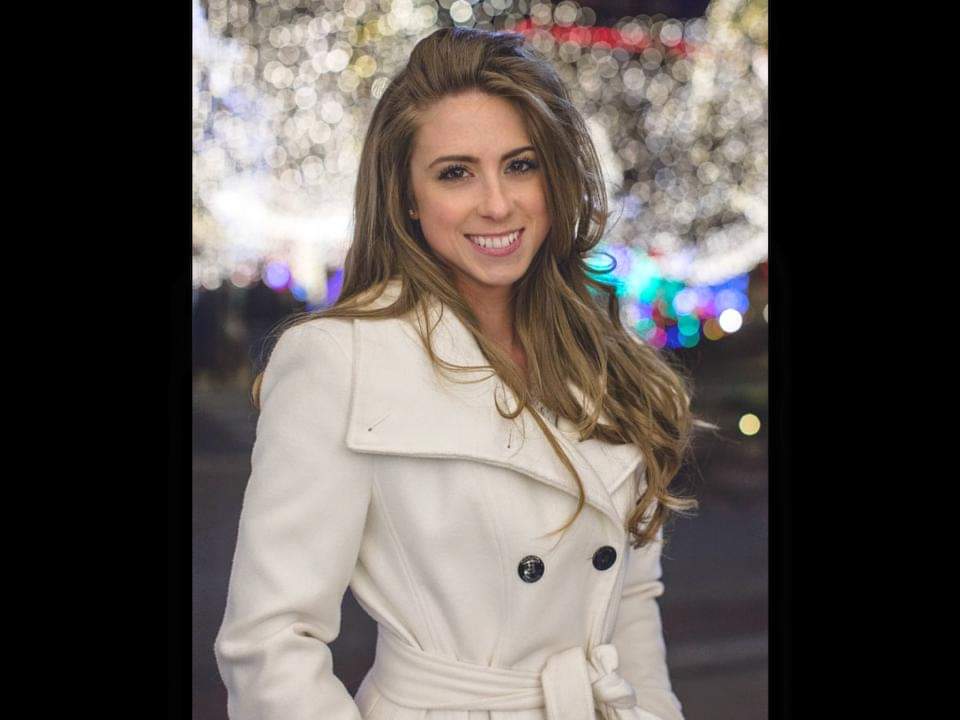 Whitney Throop, made her way to (NWA) in 2007 where she would establish herself and her family as individuals driven by compassion and dedication.
Her journey service began at an early age, as she started volunteering for causes that were close to her heart at just 13 years old. The leaders and role models she met at her first station for the Lupus Foundation of Arkansas instilled a profound understanding of the power of collective action and the impact that individuals can have on the lives of others. Her deep sense of empathy and desire to make a difference drove her to contribute her time and efforts to several charitable organizations such as Susan G. Komen and the American Red Cross and community projects through Fayetteville Youth Baseball and various Fayetteville Public School PTO boards.
During her youth, she found fulfillment in theater and sprung an interest in combining the arts with community enhancement. This curiously later allowed her to coach several Odyssey of the Mind teams for FPS, bringing STEM, the arts, and community together at the 2014 OotM World Finals.
Now an adult, and currently serving as Chapter Administrator to the Society of Industrial and Office Realtors, Whitney remains deeply committed to making a positive impact on the world around her all the while balancing her professional pursuits and personal interests. Her unwavering dedication to service acts as a driving force as she continues to grow and evolve. The lessons and values cultivated through her community involvement make her a socially conscious leader who inspires others to contribute to their communities and create meaningful change.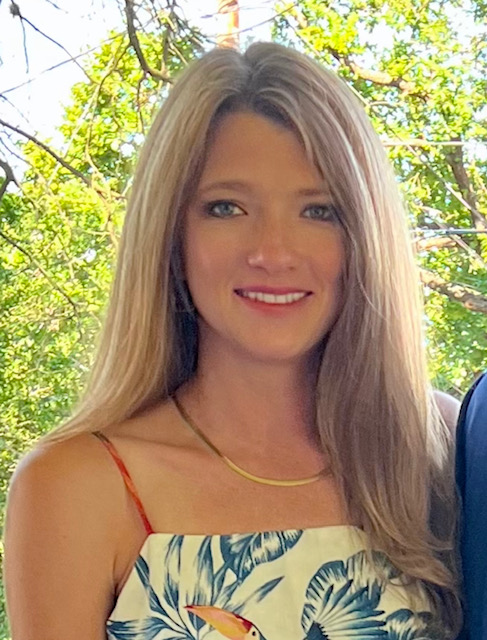 Paige Lentz is currently an Integrated Marketing Manager at Expedia Group, a global travel provider. Paige earned her BBA at the University of Texas at Austin with a degree in Marketing and Management. She also serves on the communications committee for NextUp NWA, an organization focused on women's empowerment in the workplace.
Born and raised in Fayetteville, Paige spent the previous 15 years living in Austin enjoying the vibrant art scene. She is excited to return to Northwest Arkansas and join the Art Ventures' board to aid in their mission to bring art to everyone.