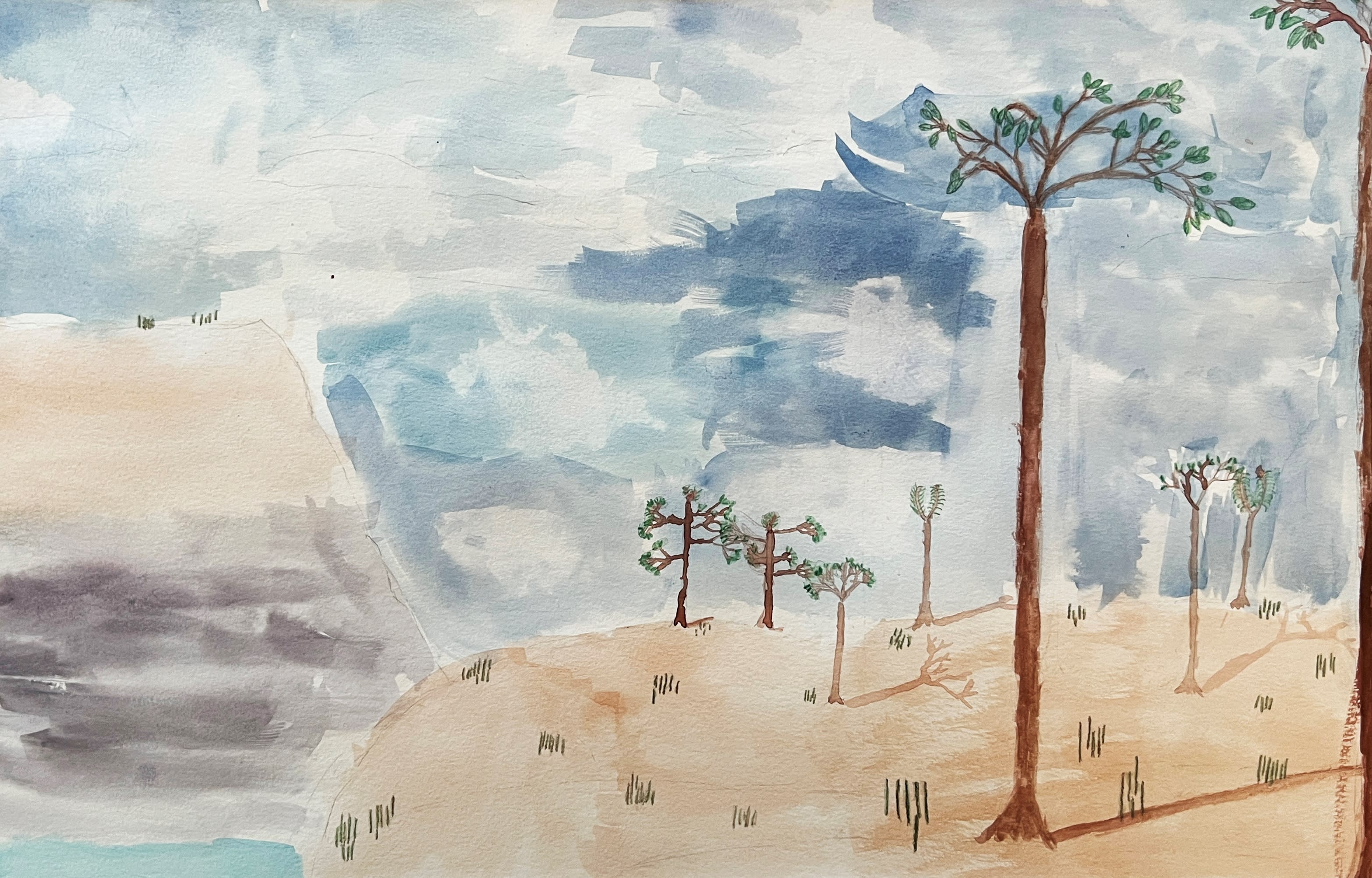 May 29 - July 3, 2022
Art Ventures presents Life on Earth Over Time, a student exhibition from our K-12 Gallery Initiative program on display at Fayetteville Public Library from May 29 to July 3, 2022. This exhibition features work by ten homeschooled students from NWA, ranging from 5th-9th grades.
From the bacteria of the Pre-Cambrian time to the mammals of the current Quaternary period, life on earth has persisted through evolution, adaptation, and long periods of time despite the extinction of many species. The rich variety within earth's history speaks to the many ways life expresses itself and endures in an abundance of environments. In studying the heterogeneity of life, we can better understand how differences make our existence possible. This exhibition honors diversity, adaptability, and time as inherent components of life on earth. As a nod to life's origins in our oceans, each of these artworks uses the watercolor technique to depict scenes from a variety of time periods in our planet's history.
Our deepest thanks to Stacey Mitchell of Fayetteville Public Library, Haley Inyart in the Masters program at the University of Arkansas School of Art, retired Fayetteville Public School teacher and volunteer Jeanne King, and Cathy Von Hatten, who coordinates the K-12 Gallery Initiative program, for making this exhibition possible.