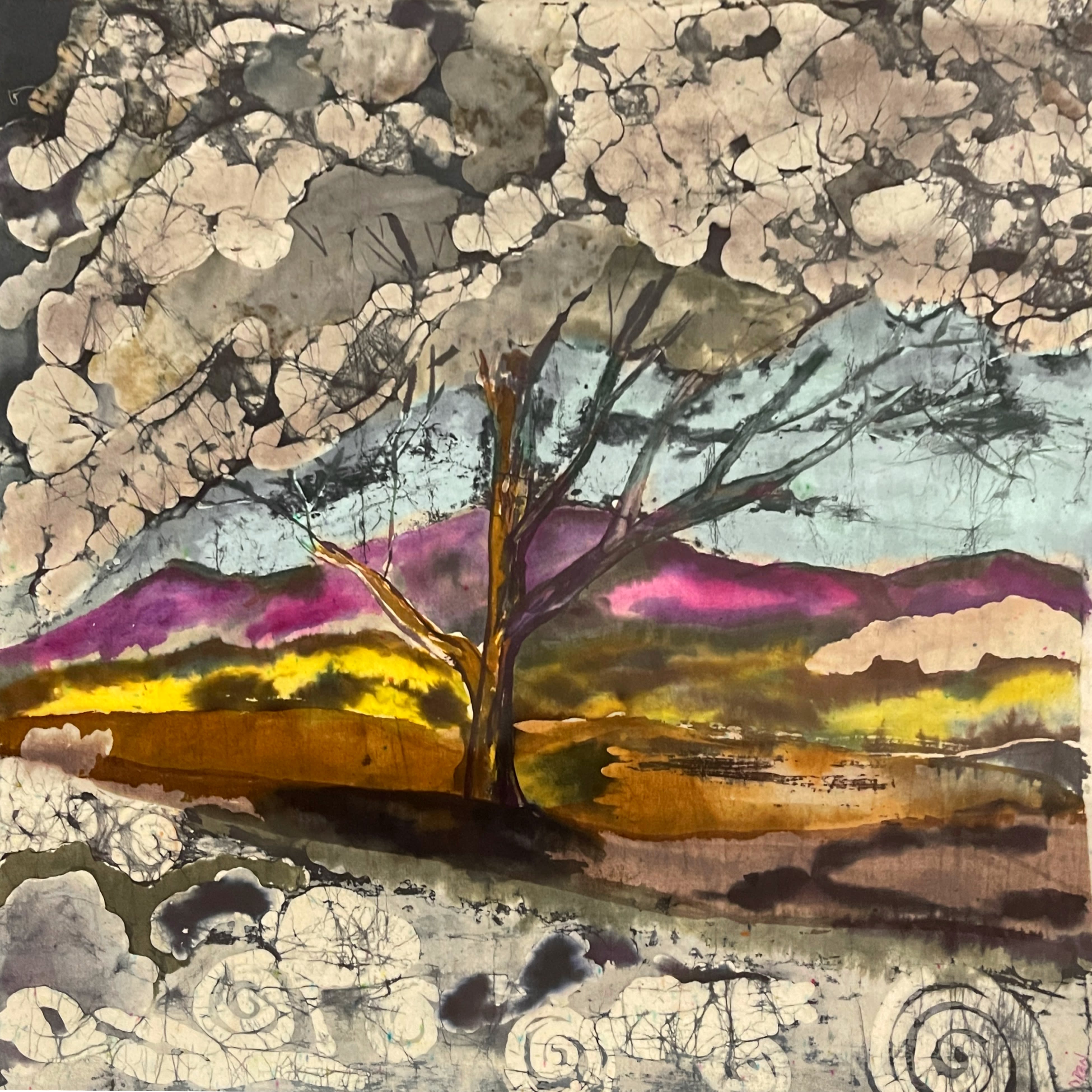 May 29, 2023 - July 28, 2023
"Ethereal Reveries" presents a captivating and cohesive aesthetic experience, offering a glimpse into the artistic evolution of Denice Nicholson. The exhibition seamlessly weaves together her resin & wax works with her mixed media framed paintings, presenting a harmonious exploration of her creative vision in past, present, and future-tense. The collection of resin works presented in this exhibition marks the final chapter in Nicholson's exploration of this medium, lending them a rare and precious quality akin to shimmering jewels. Through a delicate interplay of light and color, these artworks transcend their material nature and like amber, serve as preserved fragments of Nicholson's artistic vision through the years. Accompanying them are Nicholson's captivating mixed media framed paintings, giving audiences a glimpse into Nicholson's artistic practice going forward.

As a response to her urban upbringing, Nicholson now lives a more holistic life, with her art delving into the enchanting allure of untamed nature. Her works go beyond literal representation, imbuing nature-infused forms with symbolic meanings. This approach shapes her creative process, employing elements such as flowers, trees, twigs, and berries to evoke concepts that surpass mere depiction.

Meticulous craftsmanship defines both Nicholson's resin works and her mixed media framed paintings. In her resin works, she masterfully constructs layers of color using wax-resist techniques and freehand dyeing, resulting in captivating textures, chromatic interplay, and evocative forms. As for her mixed media framed paintings, she seamlessly combines different materials and techniques to create visually compelling compositions, consciously avoiding the environmental hazards associated with epoxy resin.

The artworks showcased in "Ethereal Reveries" transport viewers beyond conventional visual boundaries, beckoning them into realms of contemplation and discovery. Skewed landscapes, suspended within layers of resin or seamlessly integrated into mixed media compositions, invite viewers to reassess their perceptions of reality. By delving into the spaces between the conscious and subconscious realms, Nicholson's artwork sparks imagination and active engagement. Through this showcase, viewers are invited to appreciate the unique aesthetics and profound expressions embodied in Nicholson's diverse artworks, while witnessing her poignant farewell to epoxy resin.