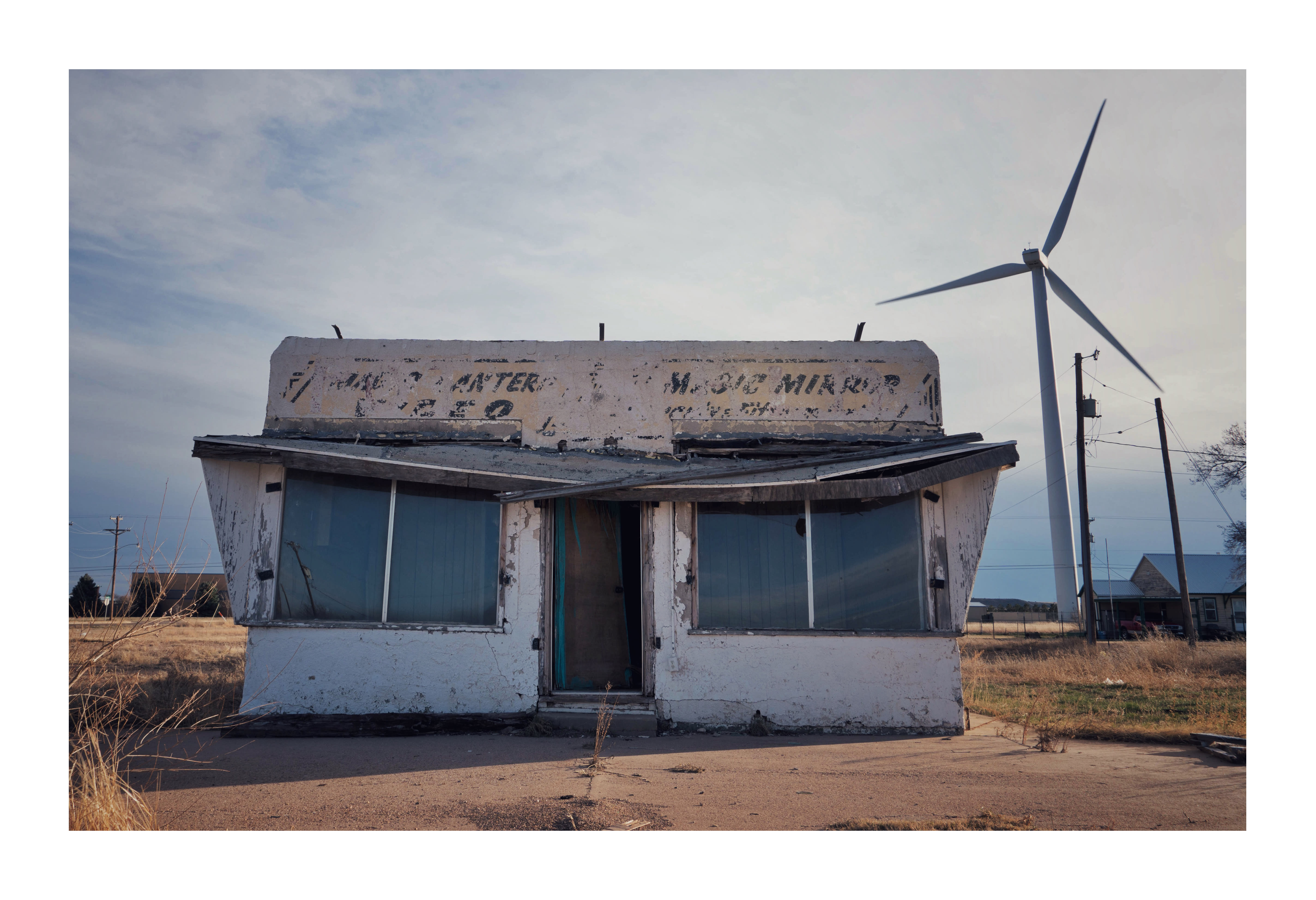 January 25, 2023 - February 26, 2023
Art Ventures is excited to present "Atmospheric Perspectives," a new exhibit of photography by represented artist Heather Chilson. This body of work, on display at TheatreSquared in Fayetteville, Arkansas from January 25th to February 19th, explores the balance between the natural landscape and the cultures that coexist within it.

Born and raised in northeastern South Dakota, Chilson has always been passionate about photography. Influenced by photographers such as William Christenberry and Jane Rule Burdine, Chilson's compositions are stark and matter-of-fact, evoking emotions and feelings about time and place. Working in both film and digital, Chilson's photographs transport the viewer to the places she has captured.

In her artist statement, Chilson writes, "I don't want to create an unrealistic illusion; I want you to feel that you were there with me when I took the shot." This approach to photography is particularly evident in "Atmospheric Perspectives," where Chilson captures the tension between the natural world and the cultures that inhabit it. The exhibit invites the viewer to consider the ways in which these cultures are impacted by the encroaching landscape and how they adapt and persevere in the face of change.

Coinciding with TheatreSquared's production of "Kim's Convenience," a play that deals with cultural erosion and the importance of diversity and inclusivity, "Atmospheric Perspectives" offers a unique perspective on these themes. We invite you to join us at TheatreSquared from January 25th to February 19th to experience Heather Chilson's captivating photographs.